World Environment Day: Thoughts on Ways to Contribute Towards Eco-Friendliness
World Environment Day: Thoughts on Ways to Contribute Towards Eco-Friendliness
Today is World Environment Day! Thank you mother earth for giving me such a pleasurable place to stay. Though, I strongly feel that I couldn't return you even a bit. Let me share one of my major mistakes, which I am forced to commit but because of certain factors.
I stay in Patna and often visit a district named Gopalganj which is ~ 200 kms from here. In doing so, I burn my pockets as well as one of your precious non-renewable resource, petroleum. It takes 30 litres of petrol for a to and fro journey. But, this is wasted not because of comfort but mainly because of the lack of basic transportation facility. I kept on doing this but couldn't realize this till one fine Sunday a gentleman from Delhi asked me to suggest a route from Patna to Gopalganj by public transport. Instead, my suggestion was centred around hiring a taxi while the gentleman urged to suggest a train route.
Now, just listen to the difficulty a common man has to face in trying to reach there in this era. There is no rail connectivity between our state capital (Patna) and almost all of the 9 districts of north-west Bihar. So, I need to travel to Hajipur, crossing the Ganges over a rickety Gandhi Setu bridge (any stranger feels the trauma but for we Biharis, it is a matter of pride to say that many a times it takes 6 hours or more to cross a ~ 6 km bridge!! So, proud of our patience) whose repair work is on for last 5 years or more and probably a new bridge could have been constructed during this period. If I am lucky, I board a train in which I booked my ticket else board any train to Siwan. An express train takes 2.5-3 hours to reach Siwan. From Siwan, I get local buses plying to Gopalganj over a road that the bus would play a see-saw. After reaching Gopalganj, I need to travel another 24 kms to reach my final destination at Prayog site. So, then I need to change for local transport and the quality of the roads as well as the ease with which the local passengers are picked and dropped, it takes another 2 hours to cover this distance. Wow, if I am lucky, I would cover this 200 kms in a super exciting 10 hours by public transport!
Now comes the train route. I am surprised why have the people not revolted against the poor train connectivity? Why has an ex railway Minister, Sri Lalu ji couldn't do much? 4 out of 38 districts in Bihar have not been connected to any major rail route and Gopalganj is one of them. The Britishers layed a web of rail connectivity in the district/region because of sugar factories but we couldn't convert this ahead. People from Gopalganj are forced to travel to a neighboring district, Siwan or Gorakhpur (in Uttar Pradesh) to catch a train! Come on Indian Railways, this is the 21st century India and how come a district headquarter (since 1976) not have a railway junction even??? The narrow gauge existed since pre-independence, the broad gauge came in (2-3 years ago)…but why couldn't we here have a junction?? Who decides for establishing a junction and connecting to major rail links??
When in 2012, Gaurav Travels started a Mercedes Benz bus service (under Bihar State Road Transport Corporation undertaking) to Gorakhpur via Gopalganj, I was so happy. Alas, this could barely last a couple of months. Reason, NH 28 that connects Lucknow to Barauni in Bihar, and the initial 45 kms section from UP –Bihar border falling in Gopalganj district was in the turmoil. It still is. This is a 4 lane highway but looking at the 45 km section one can easily say, there is a road in the potholes!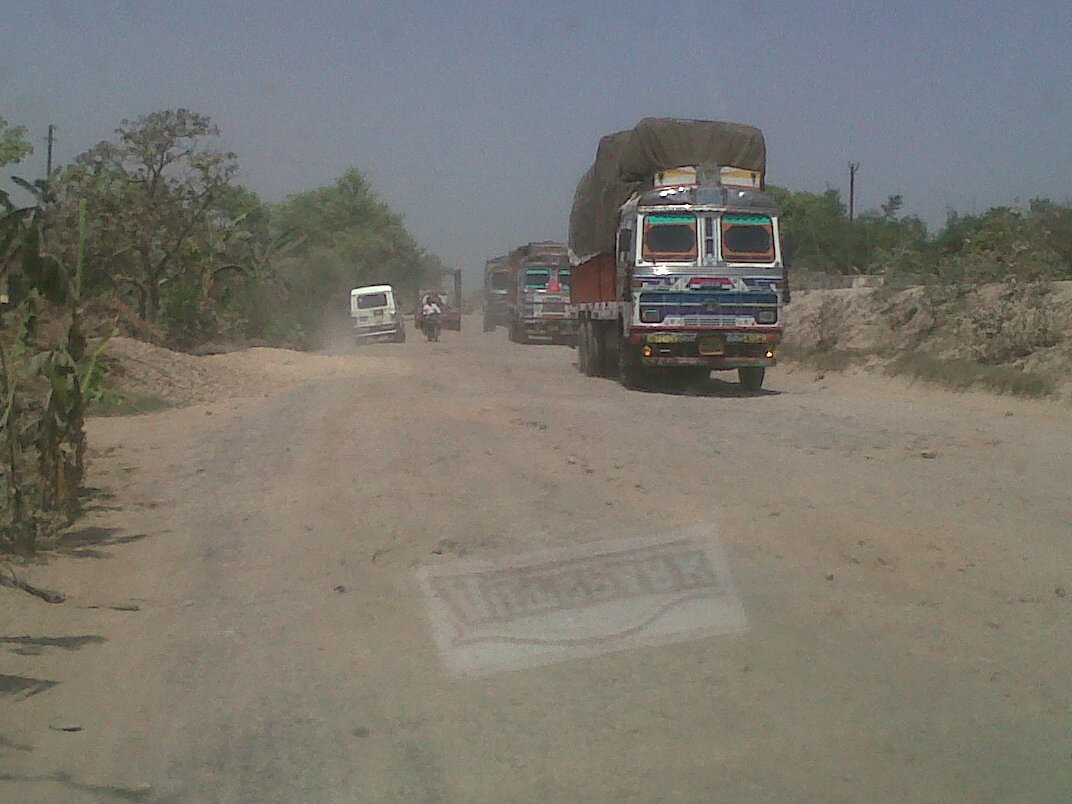 Now, mother…tell me, what should I do? Should I travel this distance wasting 10 hours of my time and with no 24 hours public transport facility. If I need to start in the evening from Gopalganj, I shall be trapped and would have to waste another 12 hours during the return journey in addition to the travel time.
I want to save you and I want to save money, but Governance is not allowing me. Ask your other eligible children to take care of this! Hope, next Environment Day I would be sharing another story of change…good or bad, only time to reveal.